Discussion Starter
•
#1
•
Hi everybody,
Sadly the Juke is gone but I do have some parts that I need to sell.
this is off a 2015 Nissan S 2WD automatic. I do not think there is a big difference between other models and levels but please make sure.
I am in MA by the Cape and ideally I would like to sell locally but I will ship as needed. Some stuff is a bit bulky so it will be a bit of an expense for the buyer.
Here is what I need to sell:
full set of
WeatherTech liners including the trunk liner. Those are in like new condition and they go for about $270 as a set how about $200 for the set I will pay for shipping for the lower 48 USA states. Only selling for USA buyers.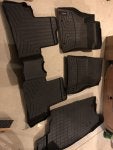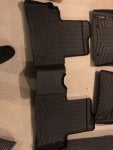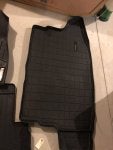 About 3/4 of a gallon of OEM antifreeze. it goes for about $32 unopened how about $20 shipped again lower 48 US states. Again only selling to US buyers.
One OEM oil filter
One power OEM steering unopened. i will add those to the automatic trans buyer no charge
9 Quarts of OEM automatic transmission fluid unopened those were pricey how about $90 shipped to the lower 48 US states. Again only selling to US buyers.
1 quart about 1/2 full.
2 OEM headlights from a 2015 Juke.
I put OEM HID on the car but sadly I never had the time to bring it to stock so those are not the HID's how about $100 for both and again I will ship in the lower 48 US states Pics to come
Everything is OBO but depending on the offer I will not ship that stuff for free.
PayPal is fine.
Regards
Nick